Inside the
Summer Issue:
For Bruce Springsteen,
"Do Something" Means
Many Things.

The Beat of a
Different Drummer:
An Interview
with Jim Chapin

Students Use
Pocket Change
to Make a
Big Difference

Cancer Patient
Cites Harry's
Message as Key
to Survival

The Power
of Design(ers)

Harry Chapin —
Freedom of Choice

Goat Tales

The Cat's
in the Cradle...

Letter to
the Editor

LUNCH for WHY
Long Island
Songwriters Plan
"Sequel" Benefit
Tribute Concert
Satinwood,
Howard Fields and
Al Stewart in
Concert to
Benefit KIDS Can
Make a Difference

Readers Share Thoughts
in Second Annual
Circle! Survey

Circle Calendar
---
Click below
to read previous
issues of Circle!

To the Editor: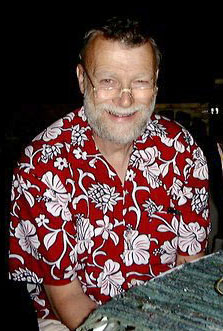 Bob Shimer
My brother, Gord Kirkland, wrote about my late husband and Circle! chose to reprint the article (Circle! Spring 2005). I was very touched. Both Bob and I were and are involved in several volunteer projects. We are among the founders of a camp for people and their families who are infected or affected by HIV/AIDS.

Camp Wendake was the dream of Father Nick Wells of the Anglican Diocese of Huron. He shared it with the AIDS Committee of the diocese and it has been happening for one week each summer for the past nine years. Our volunteer staff comes from not only Canada but also from New York, Denver, Philadelphia and Oklahoma. Our website is www.campwendake.org and our mission statement really says it all. We provide a safe, welcoming residential camping experience for persons living with HIV and those who support them. We strive to honour diversity in age, race, sexual orientation, ability, culture spirituality, and economic state.

Bob was awarded the Order of Huron — the highest honour a lay person can receive from the Diocese — for his work at Huron Church Camp, which hosts Camp Wendake. He held many official offices on the Camp Committee but at Wendake he was just Bob, the guy who made sure the plumbing worked and the supply of paper towels never ran out. He was often seen chatting with campers and staff aged from two to 75 and he loved to see others enjoying and benefiting from the camp experience.

They also loved Bob. When his prescription bill of $5,000 a month became too much for our budget to bear, Wendake campers and staff held a walk to assist his fund.

On a snowy day in late April, the Boy Scouts honoured his memory with a tree planting at camp. Bob made sure that the Camp was always opened up and closed with Boy Scouts so they were able to work toward their badges. On July 30, 2005, Huron Church Camp is dedicating its new outdoor chapel/campfire site in memory of him.

Reading Circle! and the wonderful things that are going on in different parts of the world has encouraged me to work harder and get moving on this year's camp. Thank you for honouring my brother and in doing so honouring my very special, very much missed husband, Bob Shimer.

Sincerely,

Lois Shimer
Watch for the Next Issue of Circle! on September 7